By XU Nuo | AOPA-China | Updated: 2022-07-29
The 1st International Forum on UAM Development & eVTOL Technology was held on September 2, 2022 at Changsha International Convention and Exhibition Center in Hunan Province, China. The conference brought together top experts on UAM and vertical flight, with the goal of setting the baseline for moving towards enabling Urban Air Mobility / Advanced Air Mobility. The forum is jointly organized by AOPA-China and China Council for the Promotion of International Trade Hunan Sub-council, and held in collaboration with Tcab Tech, AUTOFLIGHT, Pantuo Aviation, EHang and ZEROG.
Industry experts from eVTOL manufacturers, infrastructure providers, aviation companies, research institutes, media representatives, etc. as well as over 500 audiences gathered at the forum and provided their perspective on addressing challenges and opportunities at the dawn of the urban air mobility revolution.
Chen Guohua, Secretary General of AOPA-China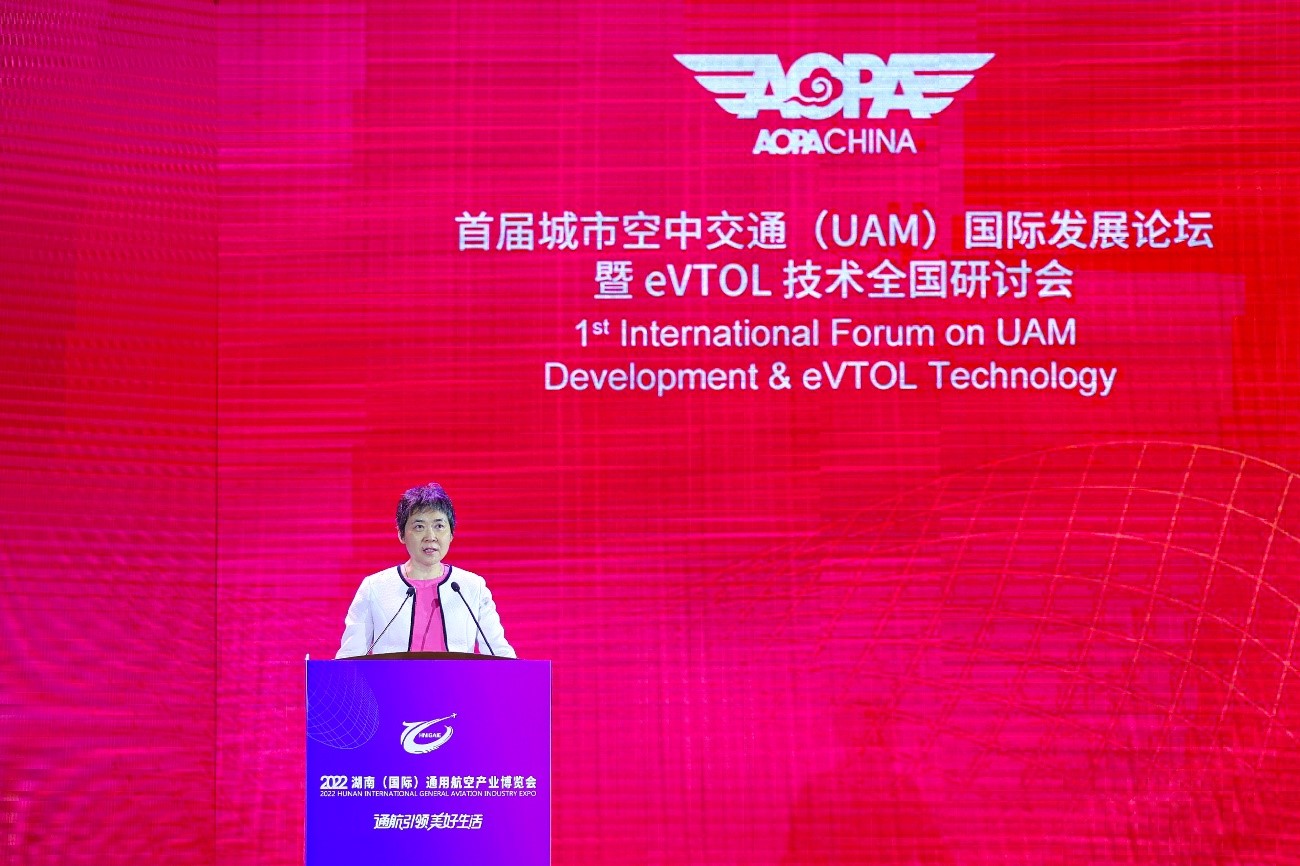 Liu Fang, Former Secretary General of ICAO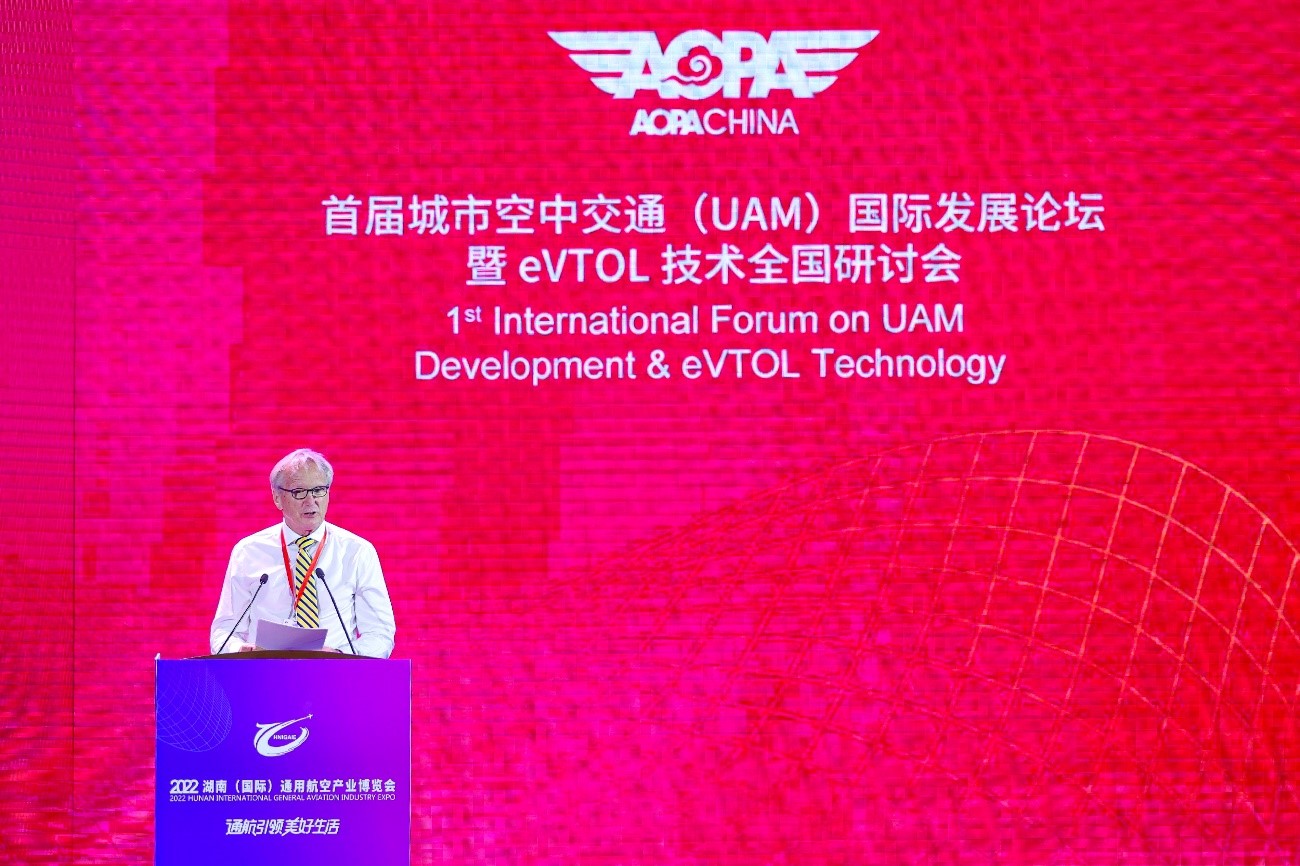 Geoffrey Jackson, Executive Director of U.S.-China Aviation Cooperation Program (ACP)
We wish to extend our thanks to Mike Hirschberg from Vertical Flight Society for his outstanding presentation on electric vertical flight.
Liu Weiwei, Director of Aircraft Airworthiness Research Institute, Zhang Yangjun, Professor at Tsinghua University, Zhang Liguo from Beijing Institute of Technology, Dan Min, Professor at Civil Aviation University of China, Zhang Honghai from Nanjing University of Aeronautics and Astronautics all gave insightful speeches on eVTOL development.
The forum also welcomed speakers from international corporations including Thales, SIEMENS, teTra aviation, Skyportz, and PAL-V.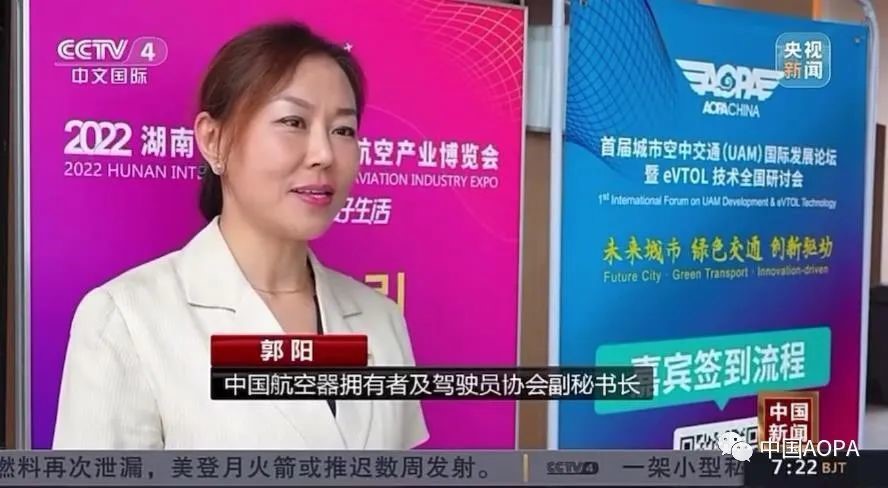 Angela Guo, Deputy Secretary General of AOPA-China, interviewed by CCTV to talk about UAM development.