By Li Fangwang | AOPA-China | Updated: 2019-05-27
AOPA-China co-hosted "Flight Safety Day" in CAAC Aviation Museum, receiving more than 200 students from KAIWEN Academy on the 17th of May, a day prior to the International Museum Day. At our invitation, a captain and helicopter instructor from New Zealand, two flight attendants from DEERJET and an excellent drone formation display team joined us, spending a meaningful morning with the kids to whom flight safety knowledge was imparted.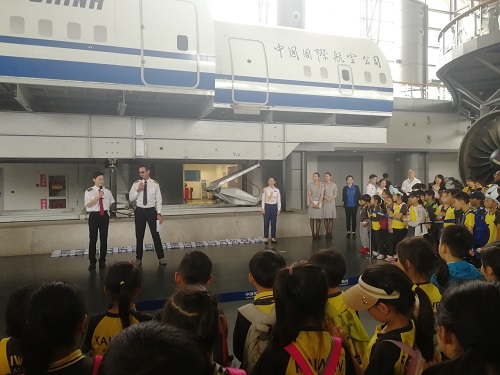 The day was unveiled with a remarkable drone formation display earning cheers and claps. Then the kids were divided into two group, one visiting the museum and boarding the real BAE146 on the lawn, another taking mini lecture of flight safety and making paper planes. Then the two groups swapped.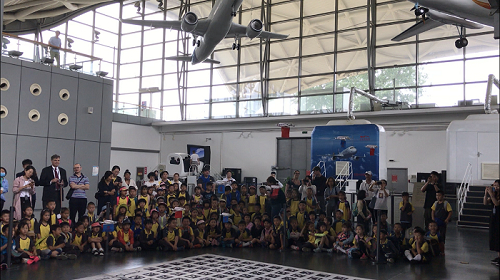 These little angels showed great curiosity in planes, actively asking many a question while visiting the museum. Seated aboard BAe146, they listened to the flight attendants introducing safety tips in flight and addressing the requirements of emergency evacuation.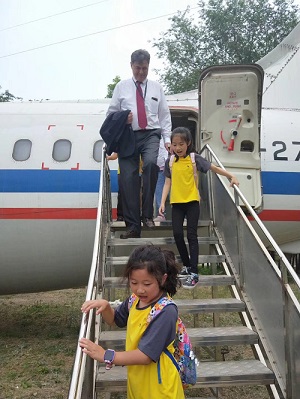 Back inside the classroom, Captain Kingsley was explaining SOP to students in an approachable way. To inspire kids' interest in aviation, they were taught to make paper planes after the mini lecture and competed in throwing them. At the end of the game, gifts were grantedto the top three who flew the farthest.

The event turned out to be very successful, with many kids expressing the willingness to join next time. AOPA-China host aviation literacy activities in CAAC Aviation Museum at intervals , serving our members and anyone who are interested in aviation. You are most welcome to join us.