By Ian J. Twombly | Updated: 2019-02-28 | From AOPA US
The General Aviation Manufacturers Association just released its annual report, detailing the number of airplane and helicopter shipments across the general aviation industry. Here are 10 takeaways.
1. Pistons had a big year. Piston airplane and helicopter shipments were both up more than 5 percent, which, along with turboprops, drove growth in overall shipment numbers. That's good news for the light end of GA.

2. We're still lagging historic numbers. Forget about the 1970s' deliveries because that's just not going to happen. Even looking at recent history, our shipment numbers are dismal. Compared to 2008, GA manufacturers are only about half as busy as they were, and that's with major tax incentives, a tax bill that supposedly spurred corporate investment, and a huge range of interesting and dynamic airframes on the market.
3. Billings for piston airplanes and rotorcraft were up. Piston airplane billings were up more than 20 percent, and piston rotorcraft were up nearly 20 percent. It's a mixed message because although we know deliveries of training aircraft are up and companies continue to opt for lower-end jets, the dollars per unit were up nicely.
4. The turbine market continues to shake out. Turboprop billings were up by more than 20 percent, while jet billings were nearly flat, despite a healthy increase in jet deliveries. Anytime you're delivering more units but flat in billings means you're either selling less profitable, smaller aircraft, or you're doing some heavy discounting. Both are troubling for bottom lines.
5. Piper is killing it. The folks in Vero Beach have pulled in some big fleet sales over the past few years and it shows in the numbers. In 2017, the company delivered 155 airplanes for about $190 million. Last year they pushed 229 airplanes out the door, billing almost $263 million. No one even came close to that sort of growth, making it clear that Piper's strategy of pushing hard for sales around the world is paying off.
6. Cirrus pistons didn't impress, but its jet did. Cirrus may have sent out a press release saying it had a banner year, and no doubt the success of the SF50 Vision Jet is something to behold. But it also means the company is stealing its own SR-series customers. The SR22 was flat, and the SR22T was up modestly from 174 units to 180. The SR20 did well, thanks to the training demand. But the big-dollar SR22 and SR22T will need more new customers if the company's jet line is to continue to grow over the next few years.
7. Diamond was disappointing. The DA40 is a great training airplane, and there is a desperate need for new training airplanes. So why did the company deliver 60 DA40s in 2017 and only 45 last year? There was a noticeable shift to the higher-end DA42 and DA62.
8. Piston twins are alive! Raise your hand if you predicted that piston twins would survive the economic downturn. Yet here we are with Diamond pushing out 86, Tecnam producing 41, Piper delivering 39, and Beechcraft making 19.If you saw that coming, give yourself a round of applause.
9. Cessna continues its march to jets. Not to take credit away from Cessna's talented sales staff, but the Skyhawk is a stable, known product that probably sells itself. So it's no surprise that 129 came out of Independence, Kansas, last year—the same number as 2017. But in the context of a training boom, that's not cause for celebration. Now factor in a big slide in the Skylane, Stationair, and the death of the TTx, and you have a Cessna piston line that isn't terribly impressive. No doubt the shareholders are happy, however, as last year's $852 million in billings beat 2017's roughly $713 million, despite seven fewer airplanes going out the door. Translation? Big jets make money, and the folks in charge at Textron are likely pretty happy with those results.
10. We have a long way to go. In all, airplane and helicopter manufacturers made 3,419 aircraft last year. The FAA estimates there are approximately 200,000 certificated fixed-wing and rotorcraft on the registry. Last year, more than 1,100 of them were involved in accidents, and no doubt many more were grounded for maintenance issues. Bottom line? We're barely producing the number of aircraft we need to replenish the ones we have, much less growing. That is, unless you count experimentals.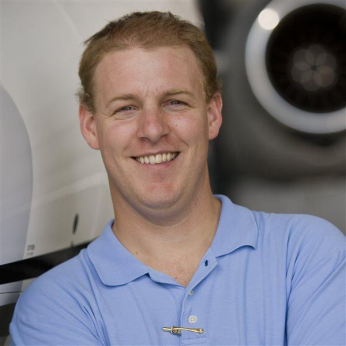 Ian J. Twombly is senior content producer for AOPA Media.