By Shangguan Qilin | AOPA-China | Updated: 2018-12-25
On 20th of Dec, a small plane headed to Memphis crashed in a northwest Atlanta park, claiming the lives of all passengers on board, including Memphis entrepreneur and earth rounder, Chen Wei.
News of Chen's pass sent shockwaves through China's aviation community, where he had been a prestigious pilot and leading advocate for general aviation development in China.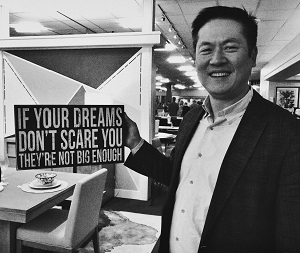 Born in Hunan Province, he was the founder and CEO of Sunshine Enterprise. His fascination with airplanes propelled him to pursue a pilot's license in 2007.During his tenure as a board member of AOPA-China, he had always been an untiring promoter and supporter for general aviation awareness and development in China.
He successfully completed the earth round global flight in his single engine plane in 2011 to raise funds for St. Jude's Children's Research. As of this day he was the first earth rounder who had landed in Beijing International Airport during the global trip.
He was a philanthropist and contributor to public welfare and charity causes, raising money for aviation education and aviation training programs in China and the US.
Being an enthusiastic ambassador striving to bring the global aviation community together, he hosted the 10thReunion of Earthrounders during 2018 Zhengzhou Airshow in Zhengzhou, Henan, China.
His untimely death is a great loss to the international aviation circle. He had always been a person celebrating differences in people and encouraging awareness and participation into the global aviation community.
He will be remembered as a leader and a dear friend of aviation community in China and the US. His spirits and passion for aviation will kindle more youngsters to join this industry and endeavour for a brighter future.